Writing
I'm Here to Stay
By Leydi Di Villanueva
This creative narrative imagines how the coronavirus views humanity during the pandemic.
Level
Grades 11–12
Type
Narrative
Funny. Ever since I arrived, humans have stayed home. They try and avoid contact with me. I would even go as far as saying that they don't like me very much. I mean…I guess I don't blame them. If our roles were reversed, I wouldn't like me very much either. I am hurting people and the economy? I am not really sure what that means yet, considering I've only been alive for less than a year. I have however, learned how to evolve. Isn't that what you humans admire, the development and evolvement of a person? That's exactly what I am doing, it's not my fault that I'm stronger than you. And while I am, well more or less spreading faster than the air y'all breathe, you humans should be more focused on the lies your government is telling you. They created me. Come on now, that should be obvious, look at all the celebrities that were suddenly "infected" by me? Telling you to listen to the government. To stay home. To use masks, so that you won't be infected by me? Listen I know I am strong and can spread fast, but don't you think it's a little weird how celebrities don't die, but are rather cured, while regular people do die. Let me tell you why I never infected them, because your government, the one who is supposed to protect you, created me, and paid celebrities to say they were infected, so that they could be safe from me. Now whether or not you believe me-well that's up to you. 
Moving on anyway. You should be thanking me. Before me, everyone complained about school. Now you don't have to wake up early and go to school every day. Before me, your planet was dying. Don't get me wrong, it's still dying, but at least population levels have dropped. I mean people in India can now see the Himalaya Mountains in parts of India you couldn't before. Before me, everyone was always stuck on their phones 24/7. Now you value friends and family time. Before me, I bet you didn't even go for a walk and interact with nature. Now you do. I did that. I brought you, humans, closer to together. If I am being honest, you should be thanking me. But instead, you're trying to get rid of me. I'm hurt, but this- this is the animal kingdom and out here-it's survival of the fittest and you're no longer at the top. 
About the Author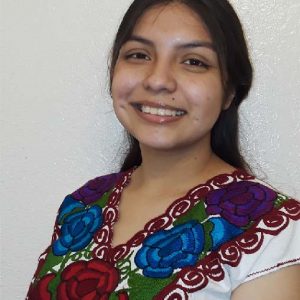 Leydi Di Villanueva was born in Dallas, Texas. She is a senior in high school and hopes to one day become an ER Doctor. She loves her family and friends, and has a weird obsession with trees. Tequila (her dog) is her biggest pride and love. 
Shared from This 826 Book
Faceless: Untold Side Effects of Culture, Race, & COVID-19
Faceless: Untold Side Effects of Culture, Race, & COVID-19 is a collection of student writing that spans genre, space and time before, during and after the coronavirus pandemic. Supported by The 826 Dallas Project as part of their first-ever Young Authors Book Project, students from two Ethnic Studies courses at Trinidad Garza Early College High School in Dallas, Texas wrote honest and searing works that weigh the longstanding sins of American racism with the new realities of virtual learning and social distancing.
View full collection in the bookstore
From this spark
See more Student Writing at this level